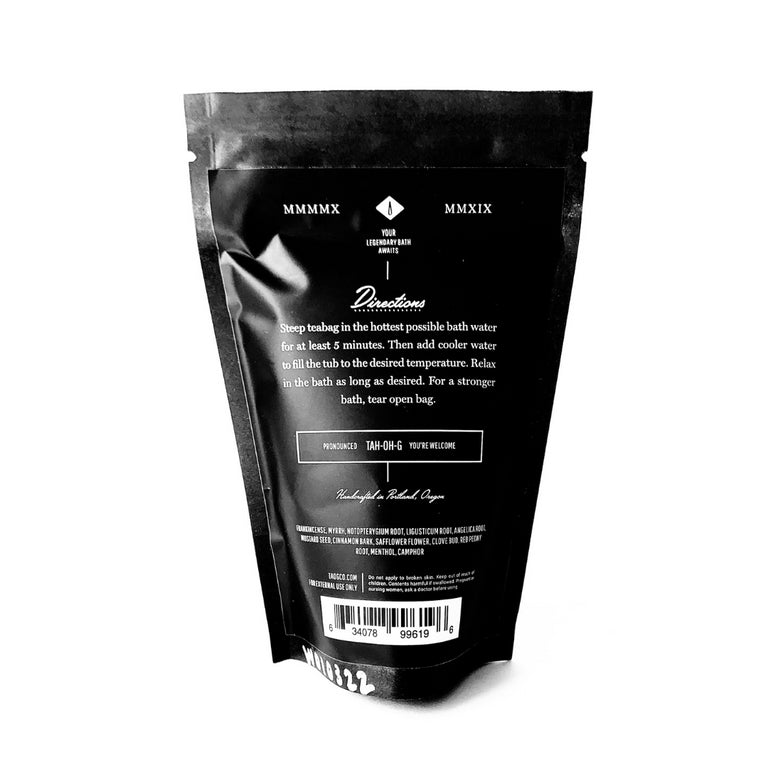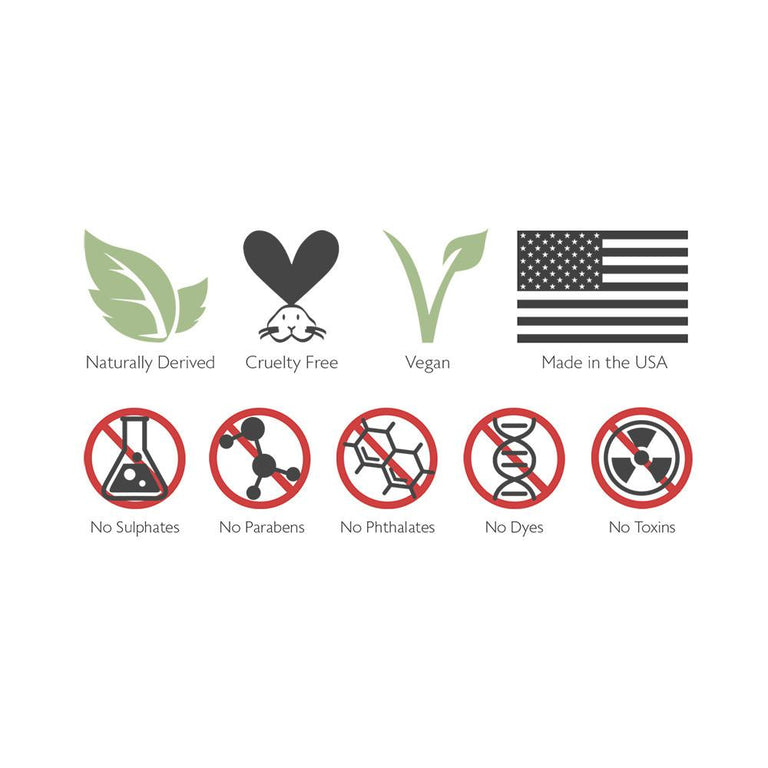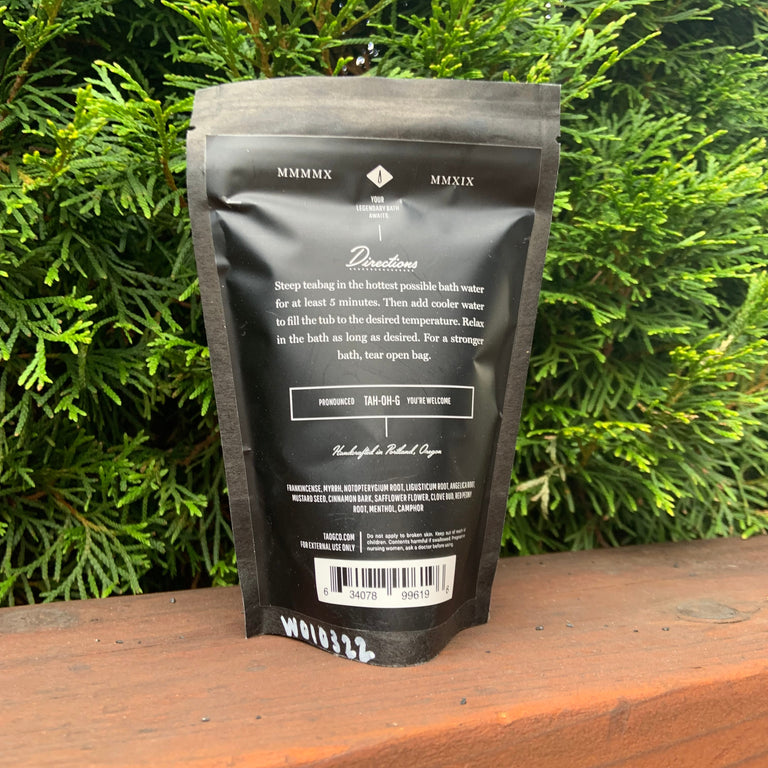 TAOG SOAK WHOLESALE
:: WHOLESALE DISCOUNT is 49%
:: Minimum total order of $250
:: FREE SHIPPING
:: Please use your personalized discount code at checkout.
Feel the pain wash away.
A powerful synergistic soak specifically formulated for overworked, tired, aching bodies. This 100% natural bath soak relaxes, warms, and loosens the body. It is a whole body experience that you will feel immediately.
60-day, money-back guarantee
1 Large Bath Soak bag 
Handcrafted in Portland, Oregon
Artisan product tracked with batch numbers.
Directions: Steep bag in the hottest possible bath water for at least 5 minutes. Then add cooler water to fill the tub to the desired temperature. Relax in the bath as long as desired. For a stronger bath, tear open bag.
Here are a few of the precisely-chosen, plant-based ingredients that have been used for centuries thanks to their soothing and healing power.
:: Frankincense - This resin has an extensive history of use in the treatment of muscle and joint pain. Recent studies have shown it contains several potent anti-inflammatory compounds.

:: Chinese Angelica root - This root has been used for centuries to treat Rheumatism (achy joints that are especially worse in cold or damp weather). It has also been used extensively for pain of the lower back, legs, and feet.

:: Red Peony root - This root has been valued in Traditional Chinese Medicine for the treatment of traumatic injuries, pain, and swelling.
We are incredibly proud to showcase our entire formula. See a full list of ingredients here.
Only the purest of formulas.
Creating a product that makes a real difference to your health and wellbeing starts with the highest quality ingredients that meet and exceed our rigorous standards.
TAOG products are handcrafted in small batches using only the purest ingredients. There are no "filler" ingredients, parabens, toxic preservatives, petroleum products, artificial fragrances/colors, aluminum compounds, or cocamide DEA.
Our products are manufactured in amber glass to prevent plastics contamination.
TAOG keeps you moving.
Packed full of ingredients that provide immediate reprieve and long-lasting comfort in one powerful punch and are perfectly balanced to keep you moving.
It's about time.
Note: If you are pregnant or nursing do not use TAOG products. If you have a known salicylate or aspirin sensitivity, are on blood thinners, taking any medications or have any health conditions, consult your doctor before using.