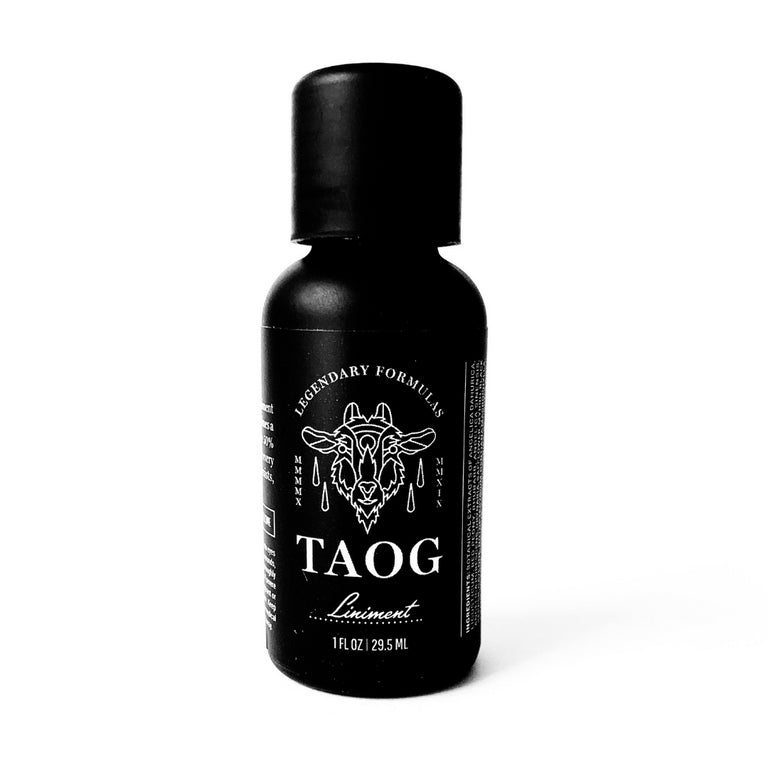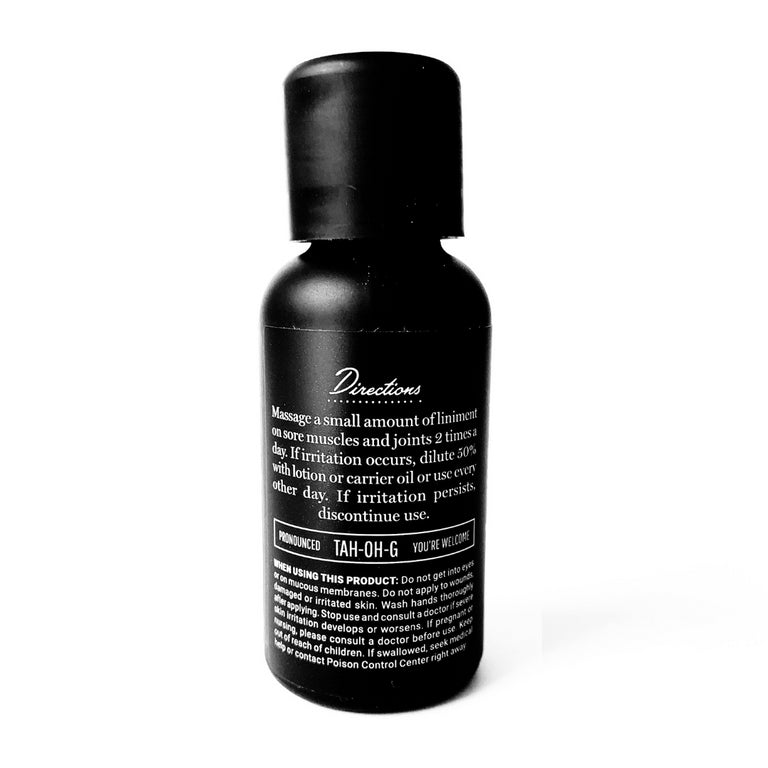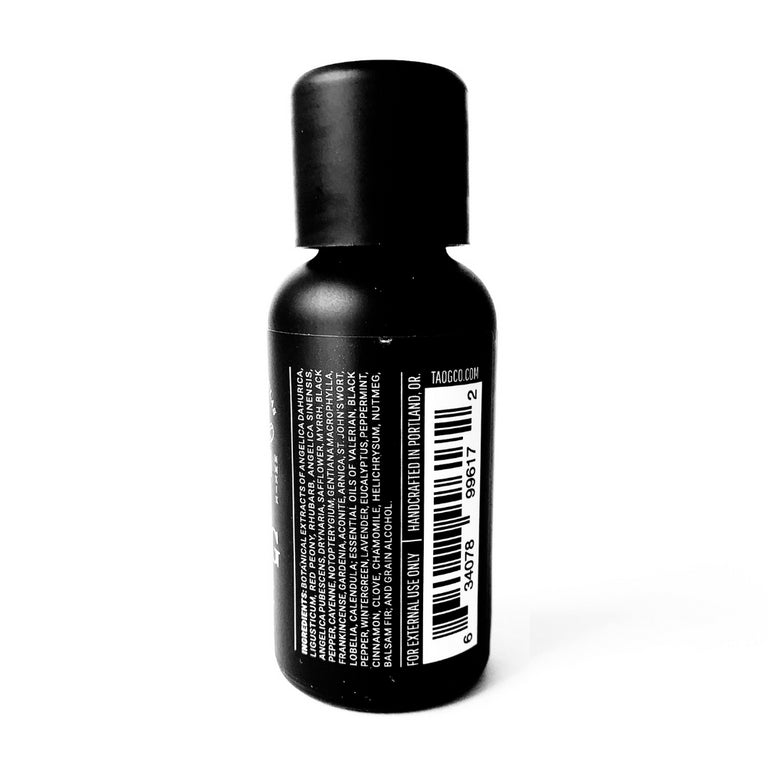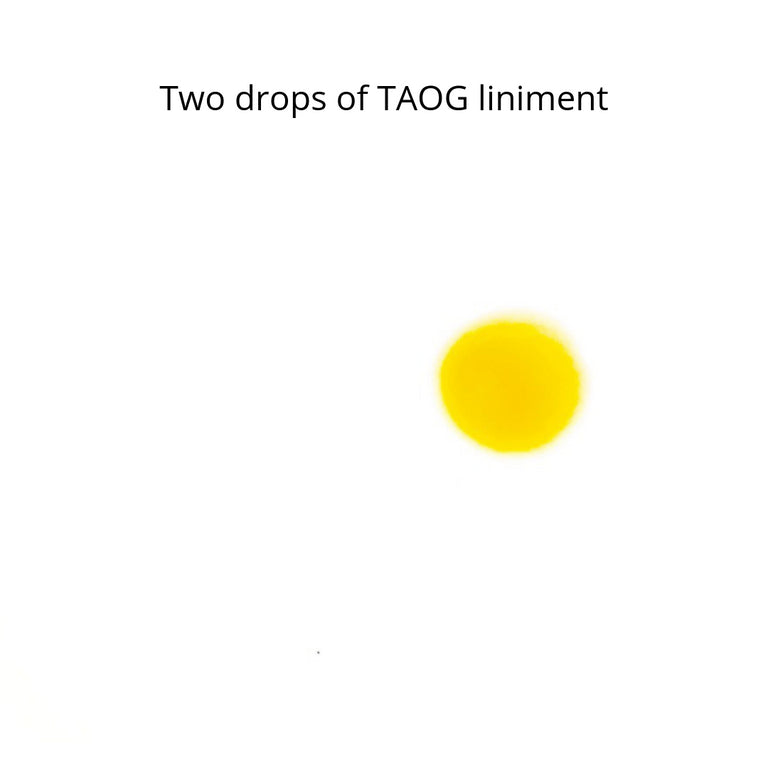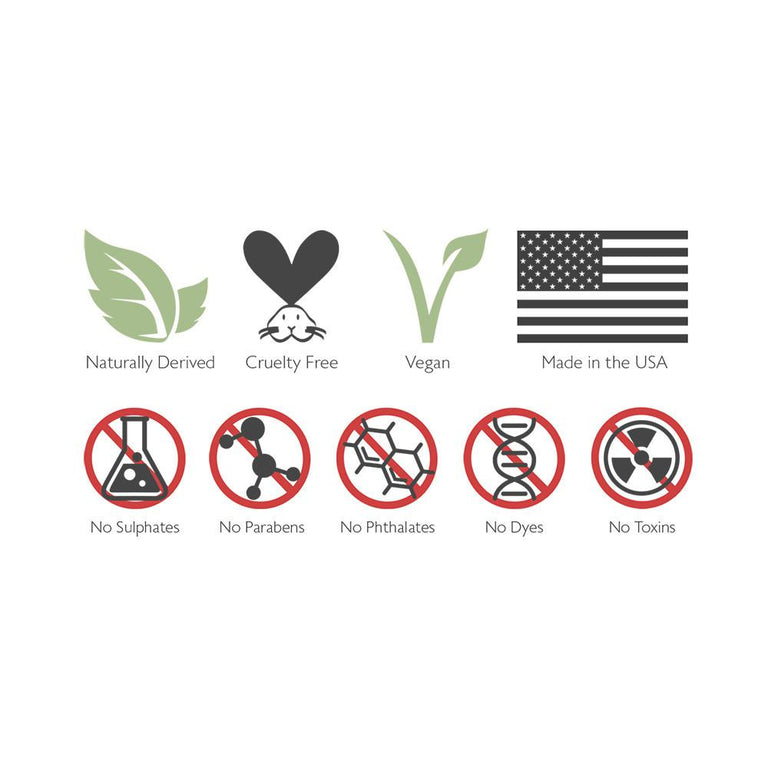 TAOG LINIMENT SAMPLE BOTTLE WHOLESALE BUNDLE (100 bottles)
:: 5 ml sample size bottles
:: Minimum order of 100 bottles
:: FREE SHIPPING
Apply our 100% natural liniment and experience an intense, immediate sense of reprieve from agony. 

Unlike other products, our liniment continues to work even after your discomfort subsides to help restore your body to its most optimal, powerful state. 
Prepared with more than 30 naturally-derived ingredients, this is our MOST POTENT formula...and unlike anything you've tried before.
If you seek instantaneous and long-term comfort, TAOG LINIMENT is the obvious choice.
1 Bottle = 1 fl oz. 
Formulated by a botanist and doctor of Traditional Chinese Medicine
Made with ONLY essential oils and herbal tinctures.
Handcrafted in Portland, Oregon
Artisan product tracked with batch numbers.


TAOG LINIMENT improves your well-being from Day One.
With more than 30 potent and carefully selected botanicals, TAOG LINIMENT helps you feel good in your body again and can get back to doing what you love from DAY ONE!
Finally, the path to immediate reprieve and long-term comfort is clear - through superior ingredients that have been used for centuries to work together to promote healthy, strong, peaceful bodies.
Years of playing hard can leave a body in a state of pain. The good news is...it's never too late to get relief.
And there's no better time than NOW!
Revitalize your body with potent ingredients.
Here are a few of the more than 30 precisely-chosen, plant-based ingredients that are known for their soothing and healing power.
:: Lobelia -This herb has long been used by Native Americans and herbalists as an anti-spasmodic to alleviate muscle spasms.

:: Frankincense - This resin has an extensive history of use in the treatment of muscle and joint pain. Recent studies have shown it contains several potent anti-inflammatory compounds.

:: Rhubarb Root - Used for centuries as a digestive herb, new research shows this root has strong anti-inflammatory properties.

:: Notopterygium - This herb has been utilized for centuries (probably millennia) in Traditional Eastern Medicine for the treatment of aches and pains throughout the body. It is especially valued for discomfort in the upper back, neck, shoulders and arms.

:: Drynaria - Known in Traditional Eastern Medicine as "mender of shattered bones," it has long been used to treat fractures, bruises, and sprains.
We are incredibly proud to showcase our entire formula. See a full list of ingredients here.
Only the purest of formulas.
Creating a product that makes a real difference to your health and wellbeing starts with the highest quality ingredients that meet and exceed our rigorous standards.
TAOG products are handcrafted in small batches using only the purest ingredients. There are no "filler" ingredients, parabens, toxic preservatives, petroleum products, artificial fragrances/colors, aluminum compounds, or cocamide DEA.
Our liniment is manufactured and stored in amber glass bottles to maintain purity and protect the aromatic and therapeutic properties of each ingredient.
TAOG LINIMENT keeps you moving.
Our liniment provides one powerful punch and is perfectly balanced to keep you moving. It's about time.
How to use.
Massage a small amount of liniment on sore muscles and joints two times a day. If irritation occurs, dilute 50% with lotion or carrier oil or use every other day. If irritation persists, discontinue use.

Note: If you are pregnant or nursing do not use TAOG products. If you have a known salicylate or aspirin sensitivity, are on blood thinners, taking any medications or have any health conditions, consult your doctor before using.