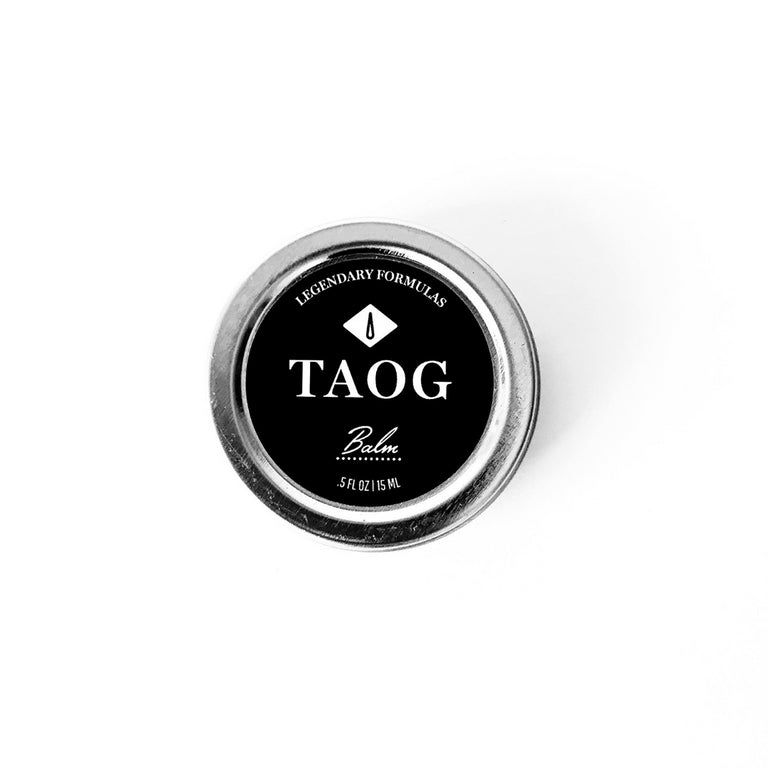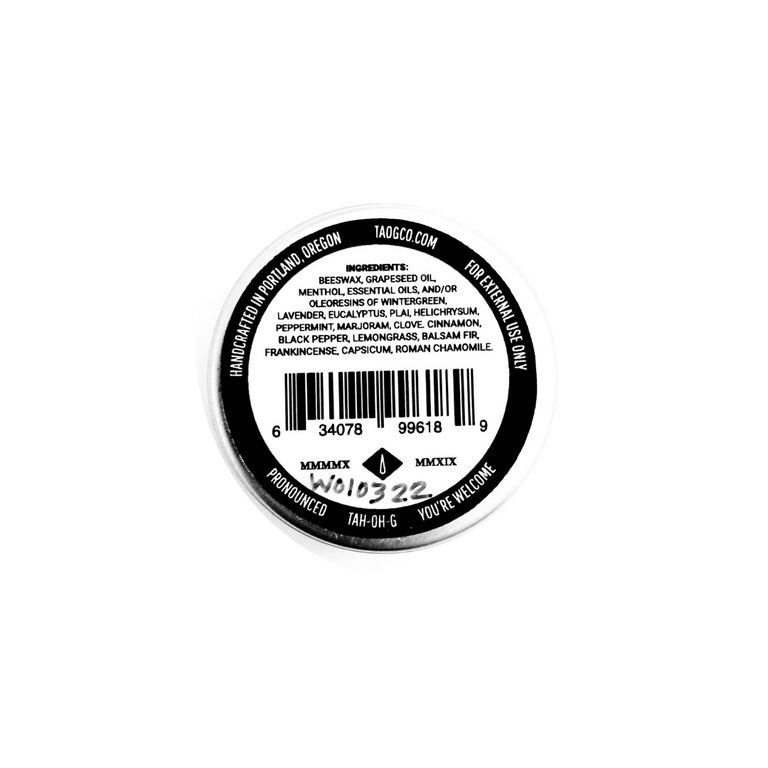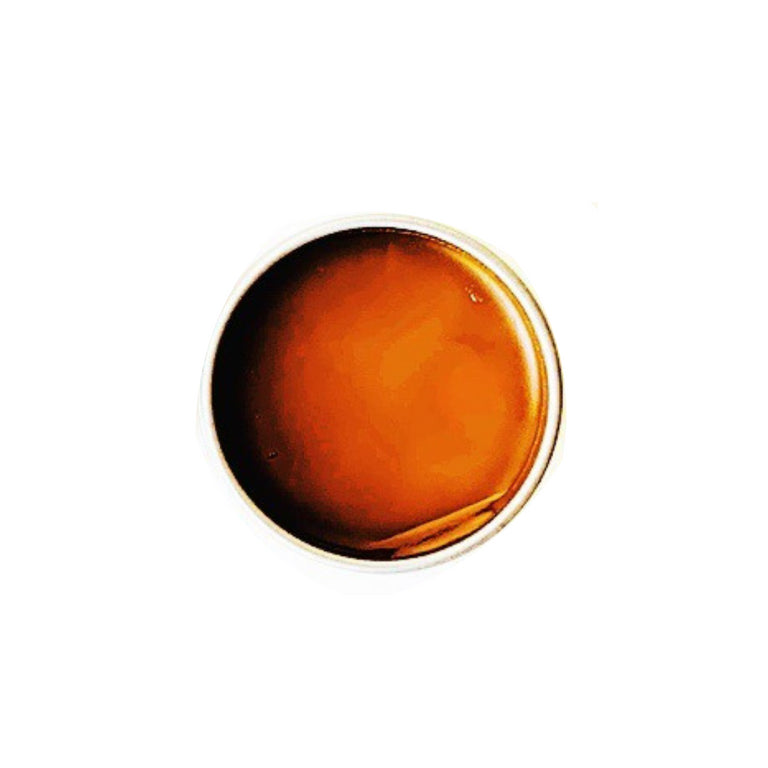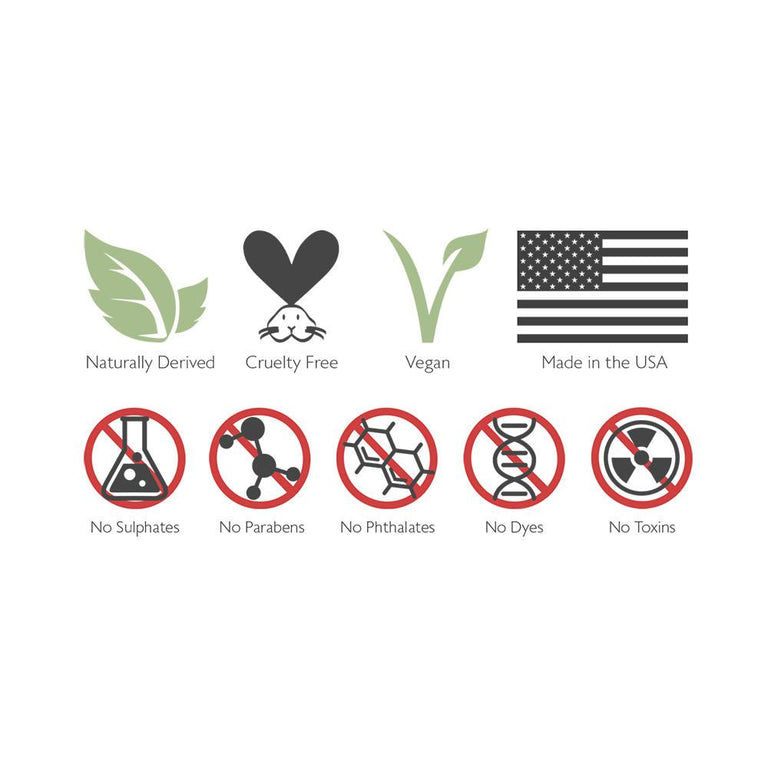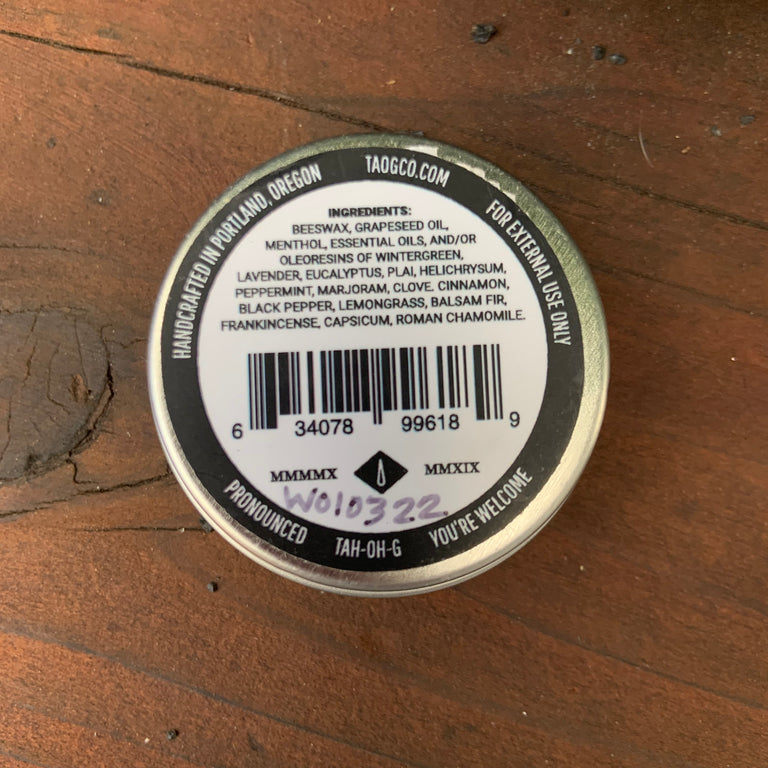 TAOG MUSCLE BALM
A thick, concentrated, semi-solid balm that's portable and clean. It's smooth texture is easy to massage into muscles, joints and soft tissue.
Our MUSCLE BALM is formulated to help restore your body to its most optimal, powerful state. You cannot find a better way to naturally support your body.

It is applied directly to the area that needs it most so the formula is absorbed quickly and gets to work soothing and calming the body.
Loved by all due to its portability, easy application and 100% pure power. Toss it in your bag and use when necessary.
60-day, money-back guarantee
1 tin = 0.5 fl oz/15 ml 
Made with ONLY natural extracts of herbs and essential oils
Formulated by a botanist and doctor of Traditional Chinese Medicine
Handcrafted in Portland, Oregon
Artisan product tracked with batch numbers.
Directions: Massage a small amount of balm on sore muscles, joints and soft tissue two times a day. If irritation occurs, use every other day. If irritation persists, discontinue use.
PRECISE. POWERFUL. POTENT.
Here are a just few of the precisely chosen ingredients for our TAOG MUSCLE BALM.
:: Helichrysum - This herb has long been used for a variety of health complaints in Europe. Modern research shows it has anti-inflammatory and antimicrobial properties.
:: Chamomile - An herb treasured for digestive complaints for centuries, recent studies on chamomile have demonstrated anti-inflammatory and pain relieving effects.
:: Clove - The buds of this tree have historically been used as a flavoring and to alleviate pain. Modern research confirms that clove has anti-inflammatory and strong antioxidant activity.
See our full list of ingredients here.
ONLY THE PUREST OF FORMULAS.
Creating a product that makes a real difference to your health and wellbeing starts with the highest quality ingredients that meet and exceed our rigorous standards.
TAOG products are handcrafted in small batches using only the purest ingredients. There are no "filler" ingredients, parabens, toxic preservatives, petroleum products, artificial fragrances/colors, aluminum compounds, or cocamide DEA.
Our products are manufactured to prevent plastics contamination.
It's about time.
Note: If you are pregnant or nursing do not use TAOG products. If you have a known salicylate or aspirin sensitivity, are on blood thinners, taking any medications or have any health conditions, consult your doctor before using.